Hitting With Wood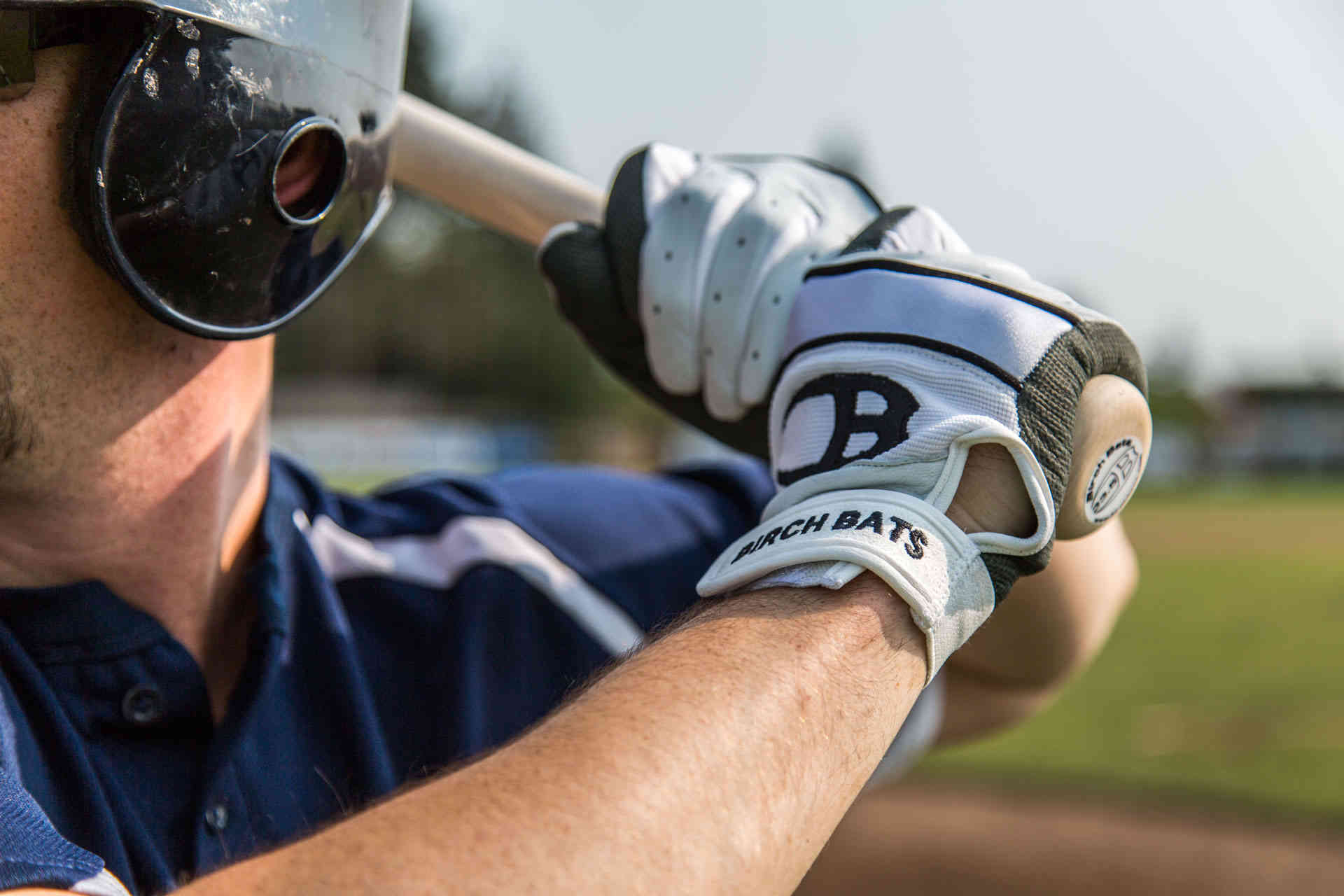 How Wood Is Different
For players that have always used metal, hitting with a wood baseball bat is a process that may take some adjustments.
First, wood bats are weighted differently, and generally more end or barrel heavy.
Second, the hitting surface or sweet spot is considerably smaller.
These two factors require the hitter to make a careful selection when choosing a model to swing.
Learning To Use It
Some models are designed for bat speed; others have large sweet spots for power. The way we teach hitters new to wood is with their aluminum bat.
First we wrap athletic tape on the barrel starting 2" from the end and continue towards the handle for 6". We tell them to only hit on the tape. We have them hit in the cage for a while until they can hit the tape consistently.
Next we take off the tape and replace it with a 2-6" long strip on either side and have them hit the tape again in the cage. When they are consistently hitting the tape they are ready to hit with wood bats.
How It Can Help

Training with wood will increase your batting average when you're gaming with metal.
Learning to hit with wood will make you a better all around hitter. When hitting with wood you will get instant feedback in either your hands or in the bat. A hit in the wrong area will either sting your hands or, eventually, break your bat. The most common causes of broken bats are either the inside pitches on the handle, the outside pitch that is hit off the end of the bat, or being out in front a pitch and hitting it off the end. Wood bats are not cue sticks; don't hit off the end unless you want to buy a new one.
Learning to hit with wood is the only way to make it to the higher levels of baseball. The scouts do not care if you can hit with metal. They only care if you can hit with wood baseball bats.
Selecting the correct bat once you learn once you learn how to hit with wood depends on the type of hitter you are, and your size and strength.